Graphic design is becoming a hotshot for many who want to leap into the design world. As a designer, you are the one who captures the heart of a viewer, be it on a website, social media, or banner.
However, getting into graphic designing can be overwhelming for a beginner. You mightn't have any idea what to do and where to start. Plus, one of the major challenges is finding the right tool.
Besides, there is the problem of budget. You may not have enough money to buy professional software. And there are factors like compatibility and ease of use. If these factors fit within your needs, then starting your journey is just a matter of time.
But, if you are struggling to find the right tool, then stay with us till the end. In this post, we focus on the 10 best graphic design tools for beginners. They are easy to use and affordable.
10 best graphic design tools for beginners
We can't miss Adobe Photoshop, the crush of almost every designer in the world. But what makes this the best and the starting point for many beginners?
Adobe Photoshop is the leading design software that revolutionized the way graphics are created. Even though the learning curve is steep and needs to pay a monthly service fee, the boost it gives to your career and the scope it has in today's world is unmatchable.
From simple to complex graphic or web design, you can do pretty much everything with Adobe Photoshop. Ability to create independent multiple layers and flexibility and ability to create and edit images make it the first choice.
Be it product design, photography, or illustration, you can bring your ideas to life. Customizable and tons of editing features give you full control of how you design your work.
It rightfully deserves the top spot of being one of the best graphic design tools for beginners and professionals.
Adobe Photoshop is available for Windows, macOS, and Linux

GIMP is another tool best known for its image editing and manipulation ability. If you are looking for the best alternative to Adobe Photoshop, then this one is for you.
GIMP isn't as powerful as Photoshop, but it has everything you need as a beginner to learn about graphic design. It is an open-source and lightweight software that helps you blend with image editing and redesign quickly. Whether it is SVG, PDF, JPEG, or PNG, you name it; it supports every format.
With GIMP, you can easily enhance your image or edit it however you like. Plus, it integrates tons of plugins to help you make your design smooth. The user interface is simple and easy to use.
GIMP is available for macOS, Windows, and Linux.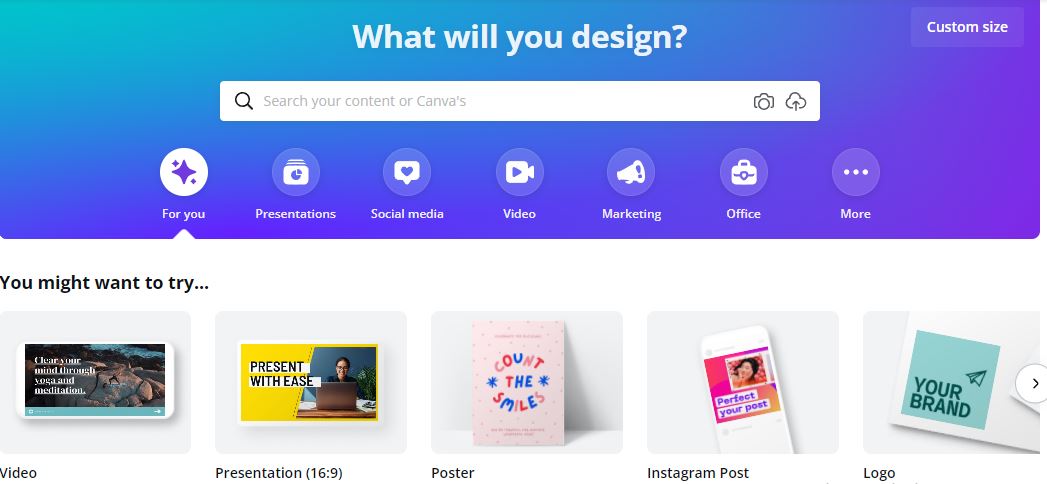 Canva is a popular browser-based software for every designer. Almost everyone starts their graphic designing journey from Canva and improve their design skill because you won't find such a simple and refined tool.
With Canva, you can design from simple to complex graphics for social media, web design, YouTube cover, presentations, and the list goes on. You can use the pre-made customizable templates or design yourself from the scratch. The drag-and-drop feature makes it easier for you to get started and design stunning graphics.
Moreover, you can add your own images, GIFs, fonts, colors, etc., to make amazing designs.
Canva should definitely be on your list.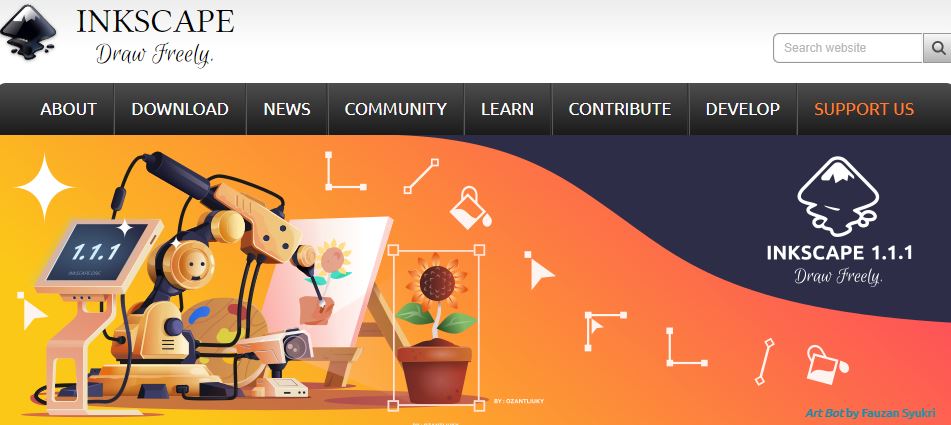 Alternative to the popular tool Adobe Illustrator, Inkscape is great for creating high-quality vector graphics. It is free and open-source software that helps you achieve extraordinary results in creating and editing from simple to complex art and designs.
Whether it is about illustrations, sketches, etc., its drawing functionalities will help you design stunning designs.
It is a cross-platform software that packs a lot of features for beginners. However, it is somewhat slow compared to other tools, which may irritate users who loved fast-paced software.
Inkscape is available for Windows, Linux, and macOS.

Vectr is another best online tool to go for. With Vectr, you can create logos, presentations, mockups, 2D graphics, etc. And the best part of it is you can share your designs and anyone can view them in real time, making collaboration easier.
A simple user interface and learning curve make it a great tool for anyone who wants to start their design career and doesn't have money to buy premium software. It supports multiple formats and includes features like a shape tool, layers, pen tool, pencil tool, etc., to be creative and make beautiful vector graphics.
Amazingly, there are user guides and tutorials on its website to help you master Vectr.

Amadine is relatively a new competitor in the market with the ability to create high-quality vector graphics. It offers every feature that you get from a premium tool.
It
includes a pen tool to work with curves,
features colors and gradients,
includes typography,
supports JPEG, PNG, TIFF, EPS, PDF, and SVG formats,
export option, etc.
Most importantly, it has an easy learning curve and tons of tutorials to help you master Amadine.
So, get creative with Amadine and bring your designs to life.
Amadine is available for iPhone, Mac, and iPad.

Pixlr is a free cloud-based online photo editor software suitable for both beginners and professionals. It has a simple user interface, which gives a feeling of Photoshop to some extent. From overlays to double exposure to cropping to filters, it has most of the features you get in professional software. Plus, it helps you work with text, colors, and layouts- from simple to other various significant features.
The drag-and-drop feature helps you edit images quickly. With the pre-made templates, you have the option to finish your tasks with ease without having to do them from scratch.
However, the drawback it has is, the free version is full of irritating ads.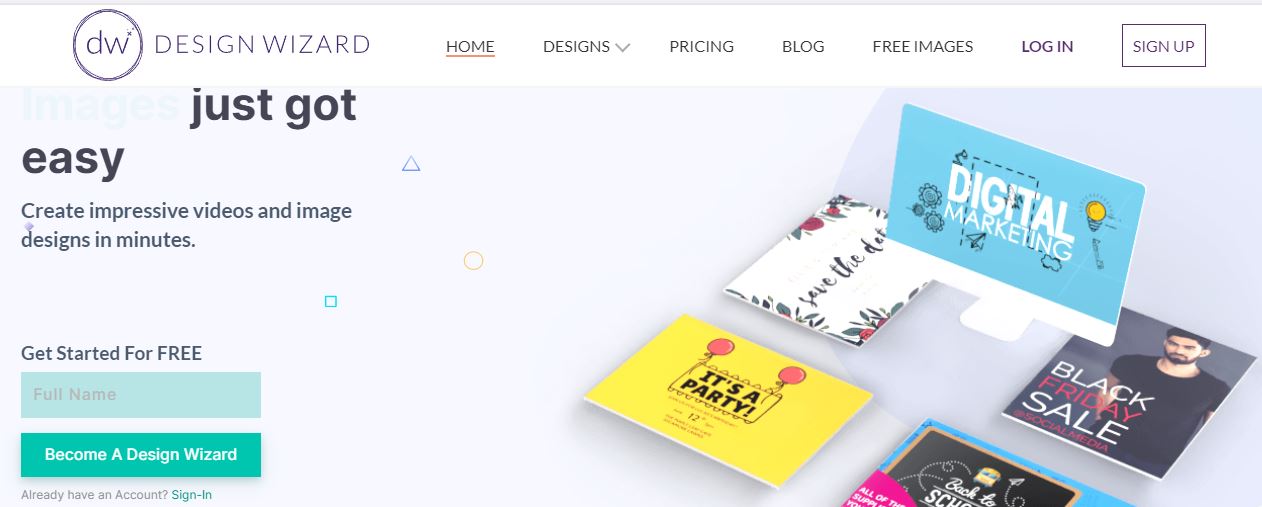 If you want to create designs quickly, then DesignWizard is your friend. Plus, the free version has every feature you need as a beginner. Its user interface feels like you are working on Canva. But, it has more templates, images, illustrations, videos, etc.
With DesignWizard, you can easily and quickly create graphics, either be it for social media posts, flyers, banners, etc. You can upload your own resources, like images, videos, logos, art, etc., to create a stunning design. Amazingly, you can build your own color palettes, templates, and so on.
DesignWizard is an online tool, user-friendly and great for beginners.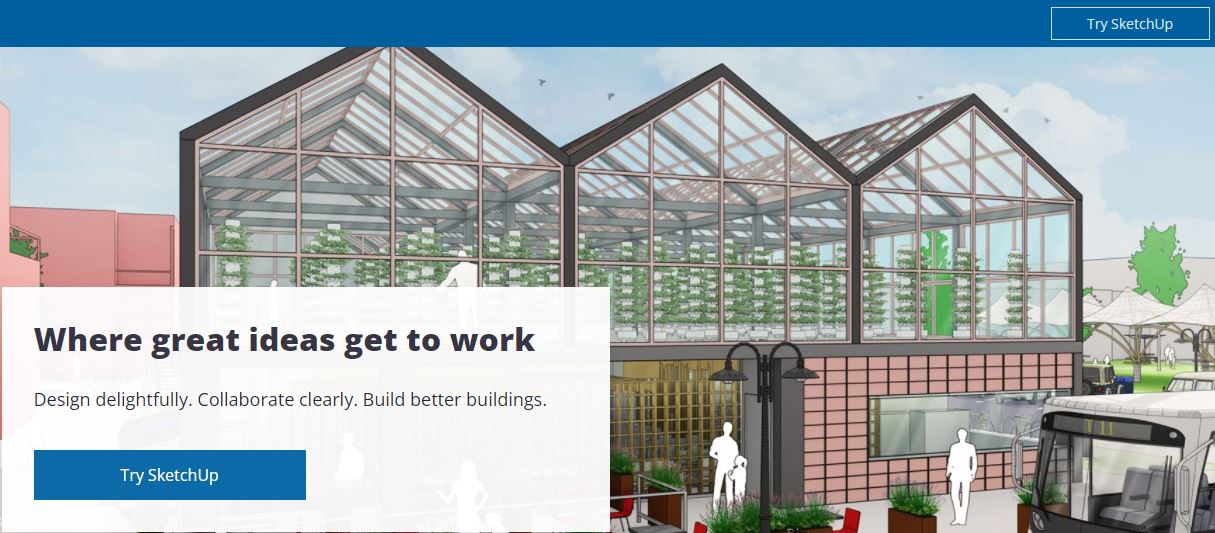 If you are looking for 3D design software, then SketchUp is great to start with.
A simple user interface and easy learning curve make it the best 3D design software. With SketchUp, you can design 3D models for interiors, video games, products, landscapes, etc.
You can use SketchUp to create simple to complex 3D designs. And you don't need coding skills, only creative ideas to get started. Plus, there are tons of tutorials to help you begin your journey within a few weeks.
SketchUp is an app available for desktop and web.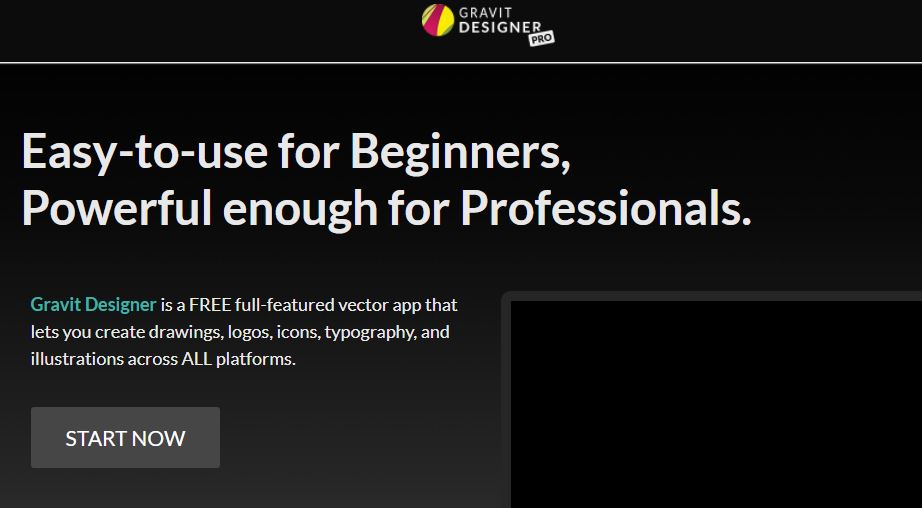 The last on our list is CorelDRAW formerly known as Gravit, an alternative to Adobe Illustrator. It is a free tool for designing high-quality vector graphics, like logos, illustrations, icons, typography, etc., which you can access from anywhere any machine at any time.
CorelDRAW has an intuitive user interface with powerful features such as image and photo editing, imports and exports, layers, shapes, icons, multiple file formats, and so on. For a beginner, CorelDRAW is more than enough to learn graphic design.
The drawback of CorelDRAW is the limited storage, which you need to upgrade to the pro version for unlimited space. Also, for some advanced features, you need the paid plan.
CorelDRAW is available for macOS, Windows, Linux, and Chrome OS.
In Conclusion
The tools are the best friend of a web and graphic designer. Without the right tool, you can't imagine the world of web design. With their help, you bring your creative ideas into real life and make your clients happy and satisfied.
However, it is overwhelming and confusing to choose the right tool that helps you produce the best results. So, to make your journey easier, we have listed the 10 best graphic design tools for beginners. So, experiment and pick the right software that fits your needs and requirements.
What graphics tools are you using? Let us know in the comment section below.
For the best wireframing tools, you can check out the 10 best wireframing tools for web design.
And if you are looking for a web designer or web design service, then don't hesitate to contact us. From UI/UX design to web design, Truemark Technology provides the best service without compromising on quality. Also, get a free consultation service.